---
Mr. Glazer – Advisor and Editor
Mr. Glazer is an English and Theory of Knowledge teacher! He has worked here for 10 years and likes to spend time at home with his son, Noah.
Mr. Thomas – Advisor and Editor
Mr. Thomas is an English teacher here at PCHS! This is his second year as a member of the Rams. In his free time, he likes to read, write, painfully watch the Knicks, and perform theatre.
---
Shirley Guzman – Editor-in-Chief
Hello, I'm a Senior at PCHS and I co-lead The Port Light. I love to read, write, learn (especially History) and watching documentaries. I am excited to see The Port Light flourish this year! (The image is my favourite novel as of August- it changes often)
---
Sophia Ortiz-Heaney – Editor
Hello Rams! My name is Sophia Ortiz-Heaney, a PCHS senior and one of your Port Light writers and editors. I am a part of the swim team, color guard, and different clubs like the environmental and peer tutoring clubs. In my free time, I like learning about history and science, listening to video essays, and spending time with my dog. I tend to be a part of a lot of school activities, so you'll probably see me around school!
---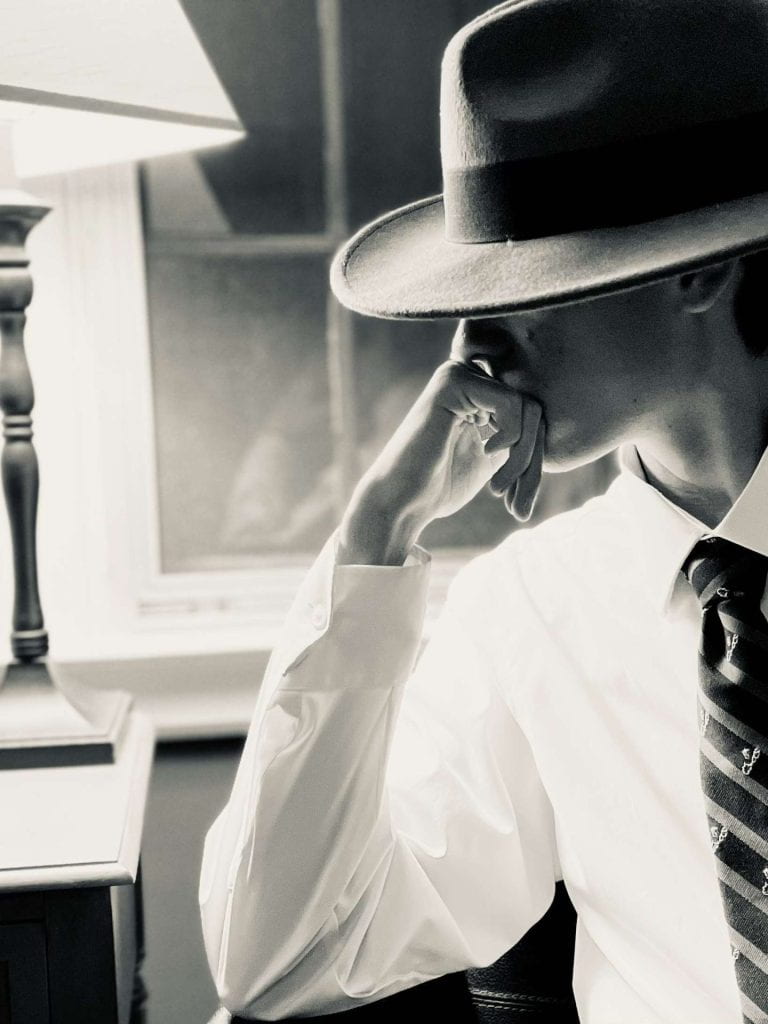 Thomas D'Esperies – Editor
Thomas is currently a Junior. He enjoys playing music, video games, and writing. This is his first year in the newspaper and he is on his way to becoming editor-in-chief next year!
---
Natalie Pinto – Writer, Section Editor
→ I'm a senior here at PCHS, and alongside Port Light, you can find me in a bunch of clubs; For instance, I'm in Key Club, Badminton Club, Art Club, and I'm a part of the Color/Winter Guard team! I like keeping myself busy, and I really love working and interacting with others to help our community.
---
Yannely Sanchez – Writer, Section Editor
Hi! I am a writer for the Newspaper Club. I have enlisted in the club this year, as I've always had a keen interest in writing. Some interest of mine that I do on the daily is watch anime, read, and participate in other extracurricular activities (badminton, PCHS MB, Saints Brigade, etc. ). I'm always active around campus, so if you ever see me, say hi!
---
Michelle Ramos-Aragon – Writer, Section Editor
Michelle is a senior at Port Chester High School. She is a huge fan of reading books such as sci-fi, fantasy, mystery (Percy Jackson ranks top tier) as well as writing fictional stories of similar genres (President of the Creative Writing Club). She is a huge fan of films (Jurassic Park is amazing) and just going to the movie theaters in general. Her ideal day would most likely be chilling at her house, watching Netflix and eating food.
---
Yana Patel – Writer, Social Media Manager
Yana is a junior, who is a writer for the newspaper club. She loves to read about current events happening around her. But besides reading about current events, Yana loves to read horror and romance books. When she's not reading, you can find her talking to her friends, watching horror movies, or random documentaries.
---
Jelsy Lopez – Writer
Jelsy is a senior here at PCHS! She loves Anime, true crime, writing, cartoons, going to bible studies, and watching/analyzing films.
---
Kris Hightower – Writer
Hello! My name is Kris, I use they/them pronouns and I am a senior. Writing is one of my passions and I am so excited to be writing for the Port Light this year! Some of my interests are video games, horror, film theory, and psychology.
---
Xiomara Tintaya – Photographer
Hi! My name is Xiomara Tintaya and I am a photographer for The Port Light. I am currently a Senior expecting to graduate the following year. I am a well-oriented person and I enjoy things like film, flea markets, and reading outside (especially in autumn).
---
Ariana Pareja Becerra – Writer
My name is Ariana Pareja. I'm 16 and my favorite thing to do is sit on my couch and watch Hulu until I can no longer stay awake. My goal in life is to live with a black cat and a red corn snake. My favorite thing in the entire world is ice cream. No matter what flavor it is, whether it is one of those healthy ice creams or a heart attack on a cone, I'll still eat it. I don't really have any hobbies, but the only things I ever like to do on a day to day basis is listen to music and watch movies.
---
Kathleen Scarola – Writer, Section Editor
Kathleen Scarola is a junior at PCHS, and a section editor/writer for the Port Lite. She likes writing and keeping up to date with what's going on in the world. Kathleen enjoys English, history, and music while in school and is additionally involved in: marching band, choir, debate team, softball, etc.
---
Jennifer Alzerreca – Writer
Hi my name is Jennifer Alzerreca, I am a 16 year old junior. I like listening to music and going out alone. If I could choose one food to eat for the rest of my life it would be kalamata olives. I also spend a lot of time with my friends, and am more extroverted than introverted.
---
Ava Osorio – Writer, Section Editor
Ava is a Junior at PCHS. She loves history and is an IB Diploma candidate!
Brian Alvarado – Writer
Brian is currently a junior at PCHS. He's an IB Diploma candidate that enjoys writing in his free time. He likes to watch and read classics although he rarely reads.
---
---
Ashley Gutierrez – Writer
 I'm in the 11th grade. I come from parents who are Peruvian. Outside of school, I play many instruments like the piano and for my enjoyment a sport I like to play is basketball. If I were to describe myself I would say I'm creative, honest, and out there.
Elton Huayre – Writer
Elton is a Senior and serves as a writer for The Port Light.
---
Andrea Vargas – Writer
My name is Andrea, I'm in 11th grade, I enjoy reading and going out with my friends especially when there's no school. I love playing any sport when it comes to gym and I'd say I'm pretty good at them. I'm usually a very quiet person but I'm very friendly. My friends can rely on me anytime and I always try to help them whenever they need it.
---
---
Katherine Balbin – Writer
---