Written By: Heiry Pena, Jennifer Alzereca, Ariana Pareja
The holiday season is about receiving, giving gifts, and, most importantly, spending time with the people you love. However, with December being a stressful month, for busy adults and students alike, it's easy to lose track of time and forget about holiday gift giving. We, at The Port Light, have compiled a list of gifts that can be made or bought in a pinch, but also show that you care about the person you are gifting them too.
A poster for their favorite music artist
This gift also shows that you remember the little things about the person and is more personalized towards them. You can never go wrong with music merch!
2. A handwritten letter
A personal letter is a sentimental gift that many people, especially family members, will appreciate.
3. A movie night basket
You can include snacks such as popcorn, pretzels, a giftcard for their favorite store, and whatever else you think they'd like. You can even include a throw in blanket!
4. A photo box
attaching photos of your loved ones into a box that contains captured memories will let the receiver know that you appreciate your time with them!
5. Self-care basket
Similar to the gift basket, you can include multiple small self care products that the receiver can use, including face masks, skin care products, and lip balm. Even items like a skin care headband!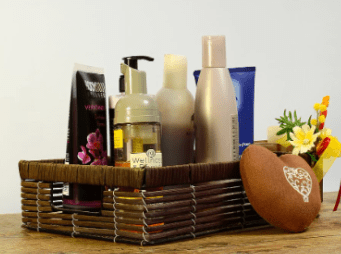 6. Baked goods
For this last minute gift, you could make their favorite baked goods. Not only will these be personalized as it shows you care enough to give them a homemade treat, but who wouldn't enjoy a good batch of cookies or cupcakes!
7. A music playlist
As a sentimental gift, it shows that you remember little things about them, such as their favorite songs. You can personalize them to also include songs that remind you of your favorite memories with them!
8. A gift card
This is a good last minute gift because, despite it just being a gift card, it is a good way to give them the freedom to get something they will definitely enjoy. This is especially good for when you're struggling to decide what that person would enjoy!
All of these options work when it comes to buying last-minute gifts while having plenty of meaning attached to them. Just remember, regardless of the gift, enjoy the time and the warmth of the holiday season.