Written By: Michelle Ramos-Aragon, Yannely Sanchez
Since the school was established in the early twentieth century, there have been many interesting events that took place, showing Port Chester High School's long history.
Clubs have always been a very crucial part of the social activities, offered by the school with the intent of peaking student interest. Initially, the school only had seven clubs for students to choose from.
As time passed, various other clubs were offered. One such club that had commenced during the early 1940s was the Rifle Club, where students were taught how to safely handle a firearm. It was so popular, in fact, that a Rifle Team was established soon after.
Another activity that focused on marksmanship was archery, which seems to have been an all female group at the time.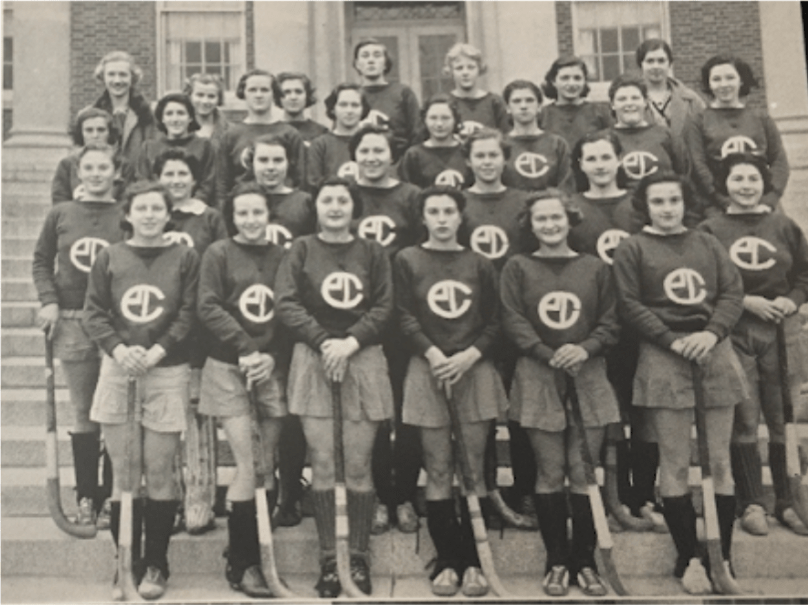 The Hockey Team during the mid 1930s was also mostly all female.
A set of classes and clubs, focused on different hands-on shops, were also available in the mid twentieth century. The East Wing of the first floor in the school was dedicated to the Auto Mechanic Shop, the Metal Shop, the Electrical Shop, and the WoodWorking Shop. Many students who attended these classes, would work on projects and gain more knowledge of the industry which were useful to those who wished to go into that profession.
Furthermore, there was the Banking Cashiers club, which helped prepare students for careers in the business world. These students learned about problems and different principles in banking as well as many other components in that field. They would practice by handling the accounts of different students at school.
Port Chester High School has given its students memorable opportunities, such as the Marching Band's feature in "Spider-Man 3" and being able to open for the premiere in 2007. Students got the chance to meet the director and stars such as Tobey Maguire, Spider-Man himself.
Around the same time, students were also given the opportunity to go to Italy. Throughout this journey, they visited different cities and islands around the peninsula. Not only was this great exposure to other cultures, but to those who took Italian, it was a great way to practice their language skills.
Throughout the history of Port Chester High School, clubs, activities, and events came about and made the students' school lives much more interesting. Extracurricular activities are very important therefore, do not be afraid to join clubs or try new things. Maybe someday the school will bring back old activities and events similar to these, which have offered many opportunities since its founding.
Until then, explore different interests and check out some of the unique and fun clubs PCHS offers today such as D&D club, Ping Pong club, Gaming Club and more!